Department of Medical Information Science
Educating a specialist who will lead the next generation in medical information by acquiring knowledge of medical fields and the latest information technology.

New computer systems are being utilized more and more. Electronic medical charts are gradually being applied in hospitals. Cooperation in community-based health care and utilization of mobile terminals are becoming increasingly important. Cloud computing systems are now being introduced and wearable terminals are under discussion concerning their application in medical fields. As a result medical fields are too broadly integrated to be dealt with only by a single medical specialist.
A little information processing ability in addition to their specialized medical knowledge can help a medical specialist perform a lot of work which is supported by medical technology.
Many qualifications and jobs are available in this field.
In this department we teach students according to their aptitude. Through small group education, we discern each student's talent and aptness and determine which qualifications are appropriate. We educate them to work with confidence as a professional as soon as they graduate so they can appreciate what they have learned in this department.
The licenses acquired by the students
It is possible to aquire the following lisences in Department of Medical Information Science
Health Information Manager
Healthcare Information Technologist
Examination for Healthcare Information Users
Fundamental Information Technology Engineer Examination
Faculty Member
You can refer to information about the department here.
Curriculum
Information science:
Students study includes constructing PCs, programming, database skills, security skills and so on.
Medical science:
Students learn about clinical medicine, medical systems, health information management, medical office work, hospital information systems and so on.
Curriculum Flow
Year 1
Learning the basics of clinical medicine and information technology

Students learn to acquire a flexible way of thinking and the attitude of a medical specialist through liberal arts, clinical medicine and information technology.
※Students aim to gain an IT passport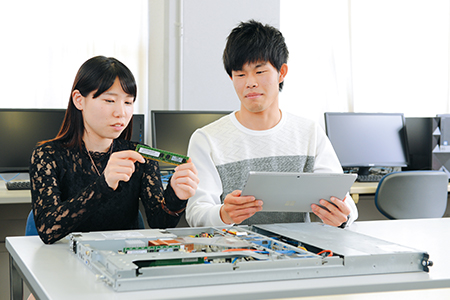 Year 2
Acquiring the basics of health information management and deciding a future course

Students develop their study from the bases of medical science, information technology and health information management to specialized fields for medical information specialists.  Students' aptness for a specialized course are discerned through small group study and they are correctly orientated for each course.
#Students aim to pass the examinations for Healthcare Information Users and Fundamental Information Technology Engineers.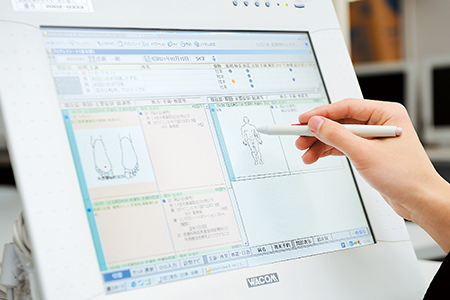 Year 3
Healthcare information practice, practical training at hospitals and measures to gain qualifications

Students prepare for qualifications and also gain healthcare applicable knowledge and skills through practical training. Students study according to their aptness through seminars in small groups.
※Students aim to pass the examinations for Health Information Manager, Healthcare Information Technologist as well as others.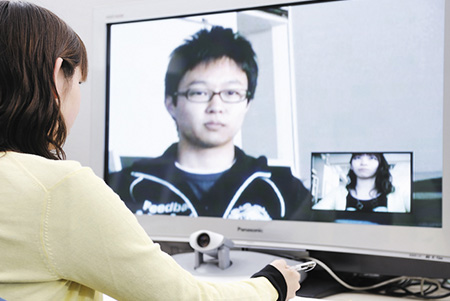 Year 4
Research project for graduation

Students do a research project for graduation under the supervision of a teacher and acquire practical skills and problem solving ability as a medical information specialist.