Department of Pharmaceutical Sciences
Educating a pharmacist in small groups who contributes to medicine and life science

As people's interest in health has risen the pharmacist working in a hospital or drug store has come to deal with patients more and more.
In our Faculty of Pharmaceutical Science, we educate a specialist who can understand a patient's feelings with true humanity and who has high communication ability, as well as obtaining research competence to support life science and the capability to contribute to interdisciplinary medical teams based on acquiring copious knowledge and advanced skills concerning pharmacy. We also support each student carefully with a teacher in charge of a small student group and PBL-style practice.
We perform small group education: approximately 50 teachers for 100 students, with a fixed yearly number of students.
We foster a pharmacist who can explain how a disease develops and how to treat it with medicines and interact equally with a doctor. Moreover, we educate a pharmacist to contribute to highly advanced medical treatment or in a community medical program.
#PBL=Problem-Based Learning
The licenses acquired by the students
It is possible to aquire the following lisences in Department of Pharmaceutical Sciences
Faculty Member
You can refer to information about the department here.
Curriculum
To be a pharmacist who can contribute to the development of medical technology and life science with broad knowledge from basic science to clinical pharmacy, it is necessary to have true humanity and a highly ethical viewpoint with a broad and sophisticated cultural and global perspective. Pharmacists also need to acquire logical thinking and problem-solving ability based on scientific evidence. Students learn basic subjects and specialized basic subjects such a physics, chemistry, biology and so on in the first year. They study advanced and latest theories of technology, medicine and medical science concerning pharmaceutical science in the second and following years.
Curriculum Flow
Year 1
Learning basic and specified subjects

Students learn basic subjects such as "humanism" introductory courses and specified basic subjects.  In addition they learn common subjects for all medical specialists in the University.  Some specialized subjects start from the first year.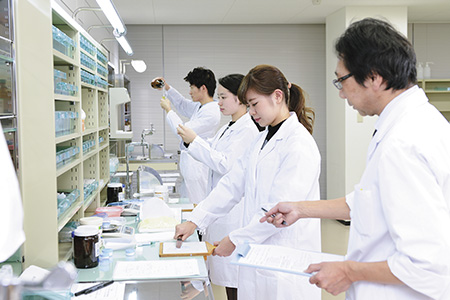 Year 2
Learning about an interdisciplinary medical team

Students learn the importance of an "interdisciplinary medical team" which performs patient-centered healthcare in addition to specialized basic subjects.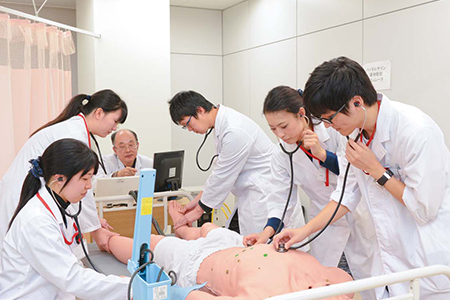 Year 3
Learning from practical experiments

Students acquire skills and ability of logical thinking by practical examinations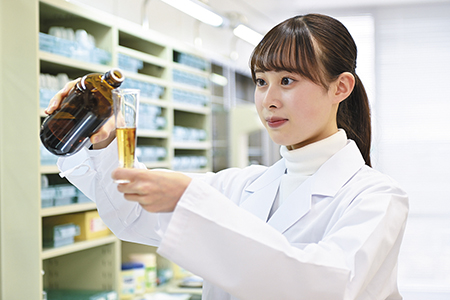 Year 4
PBL practice

Students perform PBL practice to unitedly understand disease and medical therapy.
They also study the basics of practical training by having a four week pre-practical training. At the same time, they take the CBT and OSCE common exam.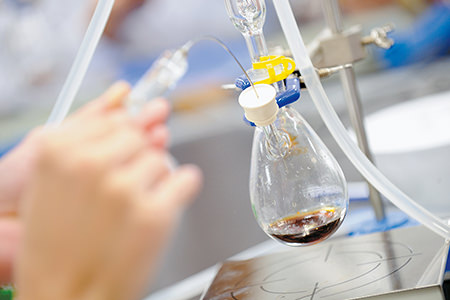 Year 5
Practical training

Students acquire practical competence as a pharmacist in a hospital and a drug store for 11 weeks each.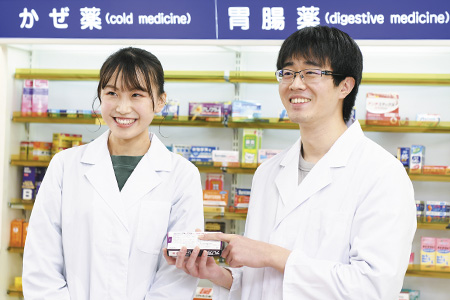 Year 6
Research project for graduation and preparation for the national examination

Students study advanced pharmaceutical education as well as a research project under the supervision of teachers. Students prepare for the national examination