Department of Medical Welfare Clinical Psychology Course
Educating a mental care specialist to work in the community

More and more people suffer from trouble and feel unwell mentally and physically in these stressful modern times. These people and their families need mental care but often do not receive sufficient support.
In such circumstances really helpful mental specialists are essential in medicine, nursing, education, industry and other fields. We educate a mental specialist with true humanity who can contribute various type of interpersonal support through the integration of theory with practice. We also nurture global knowledge and the ability of learning outside of the campus. These places include clinical psychological practice, fieldwork and volunteer activity.
Humanity with sympathy and consideration for others is also necessary for mental care. We hope our course offers a warm educational approach where both students and teachers study together to help in healthy human development through the study of clinical psychology.
The licenses acquired by the students
It is possible to aquire the following lisences in Department of Medical Welfare Clinical Psychology Course
Certified Psychologist
Educational Counselor
Industrial Counselor
Psychiatric Social Worker
Faculty Member
You can refer to information about the department here.
Curriculum
Students learn psychology and clinical psychology from the basics in order to apply to subjects using the mind and the body in a specialized way. The characteristic of our education is emphasizing both theory and practice.
Moreover the characteristic of our department, including this course, emphasizes the importance that students understand both the medical and welfare fields in an integrated approach and that they learn interdisciplinary medical team practices where importance is placed on cooperation with other specialists. Through these studies we learn by focusing on humanistic development by means of sympathetic feelings and self-understanding.
Curriculum Flow
Year 1
Learning the basics

Students learn broad liberal arts through university-common subjects such as "Global Environment and the Mind" and "The Interdisciplinary Team" as well as basics in psychology.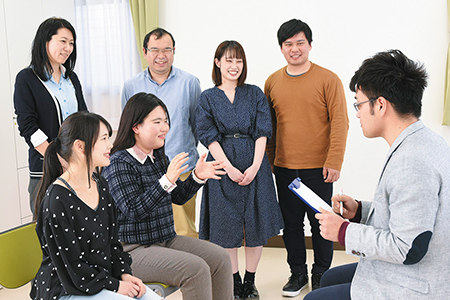 Year 2
Acquiring practical ability

Students learn practical study such as interpersonal support communication, fieldwork and volunteer activities, in addition to the subjects of clinical psychology.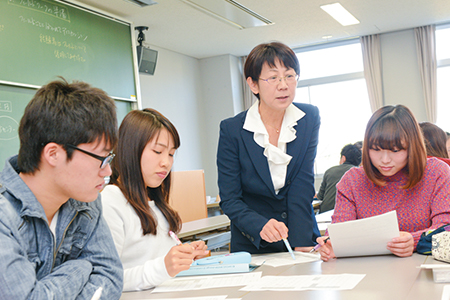 Year 3
Acquiring practical ability

We improve students' practical abilities demanded in the field of clinical psychology  through training of counseling and exercising as a way of giving clinical psychology.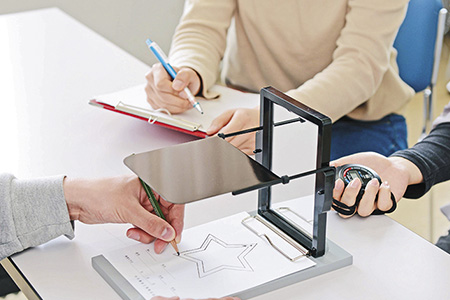 Year 4
Connecting their learning to practice

Students' preparation for job hunting and/or graduate school is strongly supported. In addition, students work on a research project for graduation by means of a seminar and practical training.