Department of Medical Welfare Clinical Welfare Course
Prevailing welfare, educate capable people to meet the needs of the times

In this course students learn combined specialized knowledge of medical services (treatments), health (preservation of health and disease prevention) and welfare based on the understanding of the human body (medicine), social mechanisms (sociology, economics and law) and the mind (psychology).
They acquire the skills of counselling for clients and their families and combine them with other medical services and health and welfare specialists (coordination and intervention).
After completing this course, graduates can work as social workers counseling in a hospital, welfare facilities, Social Welfare Council and so on. They can also serve in broad fields of private enterprise utilizing their medical and welfare knowledge. Furthermore, they are expected to operate in public fields such as prefectural or municipal employees (welfare and technology specialists) for the public.
The licenses acquired by the students
It is possible to aquire the following lisences in Department of Medical Welfare Clinical Welfare Course
Certified Social Worker
Psychiatric Social Worker
Faculty Member
You can refer to information about the department here.
Curriculum
The Department of Medical Welfare aims at educating professionals with competent abilities for a prospective career as a welfare specialist or psychological counselor. We have the benefit of accumulated experience and results of a medical specialist education and the combined environment of medical health and welfare as well as an education in psychology at Suzuka University of Medical Science.
The purpose of the department is to educate specialists with true humanity who will use their specialized skills and knowledge to sympathetically and holistically understand people who need support or help. We also aim to train students to provide client-centered support including counseling by cooperating and collaborating with specialists such a doctors, nurses, radiological technologists, registered dieticians, physical therapists, clinical engineers and so on. Therefore this department needs students who well recognize the ideals of the department foundation statements and have the enthusiasm to contribute to medical and welfare fields in the future.
Curriculum Flow
Year 1
Learning the basics

Students learn the basics of three areas: social welfare, mental health welfare and psychology.  They also take part in volunteer activities and learn the basics of interpersonal support.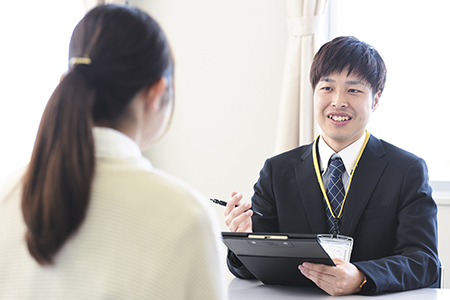 Year 2
Learning in practical situations

Students learn social welfare and psychological subjects seriously and carry out exercises in small groups.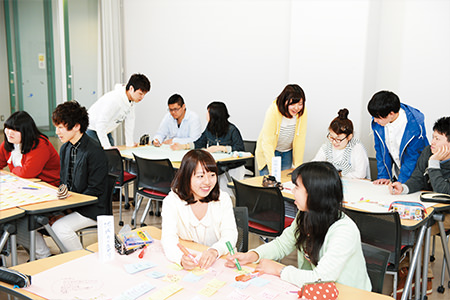 Year 3
Acquiring practical ability

Students have practical training to be a certified social worker and/or a psychiatric social worker based on the theories and skills they have learned.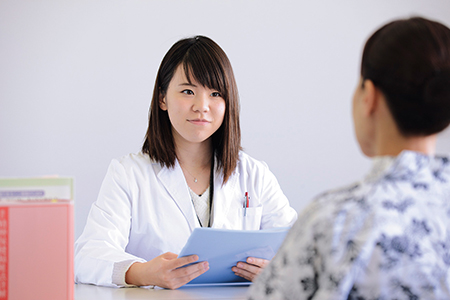 Year 4
Connecting their learning to practice

Students study deeper in small group seminars and practical training.  They also study to receive qualifications and securing employment.  At the same time they investigate individual topics to complete a research report.